Selecting the Right Dental Marketing Tactics for Your Practice
When it comes to marketing your practice there's a lot of information to consider. Is your website up-to-date? Does it look good on a mobile device? Is your content trustworthy?
What about social media? How often should you be posting? Are you engaging your followers or unintentionally annoying them? Does your practice appear on the first page of search results? Are you throwing away money on an ineffective pay-per-click campaign?
There's so much to digest, which is why we created an easy-to-understand infographic that outlines the most popular online marketing strategies available for attracting new patients to your practice.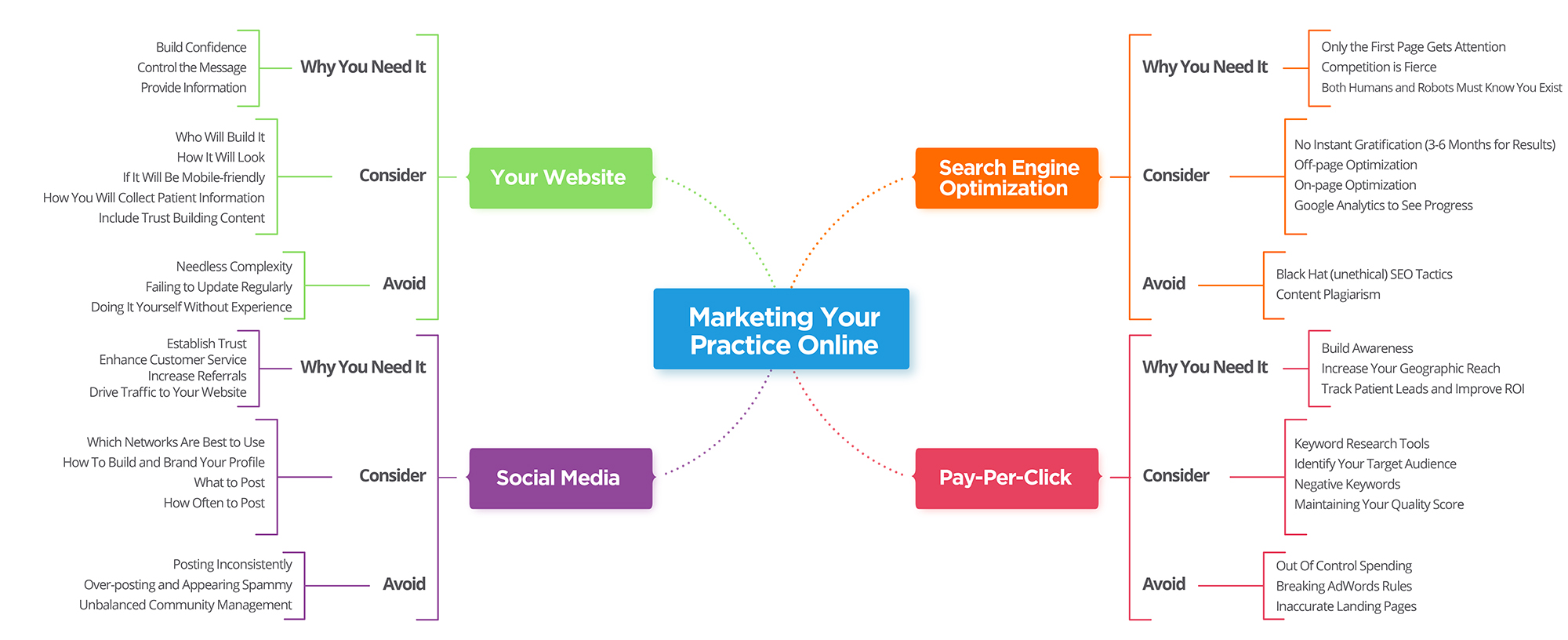 View the full PDF here or download our free Definitive Guide to Online Marketing for Dentists to learn more about these four key online marketing pillars and how to set them up for success.